MON PETIT POULET originated in France and currently has three very busy restaurants in Paris. Their vision was to bring and cook organic roasted chicken with the freshest ingredients and seasonal vegetables, just like they do in the traditional regions of France.
In 2014 the owners of MON PETIT POULET visited California and fell in love with our healthy lifestyle, the beautiful beaches and amazing weather. They saw that Californian's also enjoyed great organic foods and vegetables and knew instantly that MON PETIT POULET could provide a new flavor with the freshest ingredients that would be in line with that lifestyle.   From there they were inspired to establish and bring their traditional French Rotisserie and menu to Southern California. This dream came true when they bought a space for their restaurant in Venice in September 2016.   After some renovation, they are proud to announce their grand opening on January, 2017.
At MON PETIT POULET, where the poultry and the produce come from are at the heart of what we offer on our menu. We guarantee total transparency on the origin of our poultry and our vegetables. They are all ORGANIC.
Every day, the teams of MON PETIT POULET take great care to serve you tasty dishes, simple and authentic.
At MON PETIT POULET, everything is homemade from scratch!
At MON PETIT POULET, everything is homemade from scratch!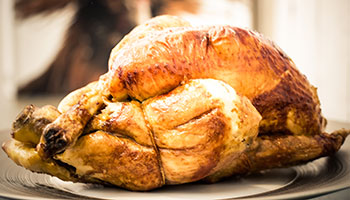 our rotisserie
Our tasty poultry is exclusively from "Mary's Organic". They are raised and free to roam in great open spaces, and are fed all-natural food.
All of our chickens are roasted tender on the inside and crispy on the outside. They are cooked in natural 'au jus » or stuffed with herbs like thyme, rosemary and tarragon … or fruits like figs, oranges, olives … and more.
our sides
To accompany our chicken, MON PETIT POULET also prepares flavorful side dishes daily . They prepare simple traditional recipes, all made in house from scratch.
All our sides are prepared the same day from fresh organic produce. True homemade puree with milk and butter, roasted charlottes (Potatoes) crunchy, old-fashioned lentils, grandmother's carrots and their famous ratatouille…and more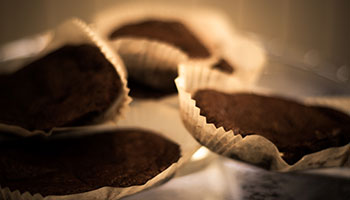 our desserts
To finish on a sweet note you can enjoy our homemade chocolate cake treat which is a guarded family recipe.
chicken lucien
Chicken roasted natural au jus

chicken leon
Roasted with Figs

CHICKEN jules
Roasted with Fresh thyme
chicken louis
Roasted with green olive

CHICKEN fernand
Roasted with fresh rosemary
chicken marcel
Roasted with fresh taragon
chicken georges
Roasted with orange
sides
A choice of sides homemade (by pound)
Mashed Potatoes
Salted buttler

Charlottes (Roasted Potatoes)
Crispy on the outside and fluffy on the inside

Haricots Verts (French Green Beans)
Grandma's Carrots

Lentils
Fresh Lentils cook with herbs

Ratatouille
Michael et Godefroy
(Manager chez Mon Petit Poulet)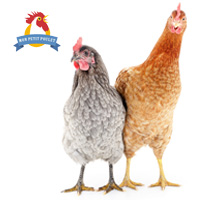 MON PETIT POULET
Los angeles
Blvd 705 Lincoln
Venice Beach 90291